This manual is
offered free on the site
for your use. You may download sections or print pages. Please do not modify any pages or remove any references to this site.
If you find this manual useful and would like to encourage further offers of manuals, please consider purchasing a download link for $10.00. You will get the entire manual in a 41M .zip file which you can opened in your computer for much faster load times.
If you purchase this manual and are not immediately forwarded to the download link, please Contact Us
If you would like to support further manual offers but have no real use for this manual, you can support the site by becoming a site supporting member!
Click Here!
---
1972 BUICK CHASSIS SERVICE MANUAL
---
1972
BUICK
CHASSIS
SERVICE
MANUAL
This manual contains chassis service information for all 1972 Buick models. Refer tothe Introduction for a description of the arrangement of this manual. This will enable you to locate desired information easily.
All information, illustrations and specifications contained in this literature are based on the latest product information available at the time of publication approval. The right is reserved to make changes at any time without notice.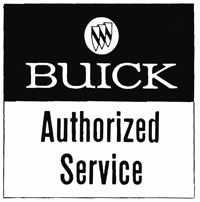 INDEX

GROUP
NO.

SUBJECT

PAGE NO.

00

GENERAL INFORMATION, MAINTENACE, AND LUBRICATION

10

WINDSHIELD WIPER AND WASHER SYSTEM

12

HEATER SYSTEM

13

HEATER-AIR CONDITIONER SYSTEM

20

FRAME AND BODY MOUNTINGS

30

FRONT SUSPENSION AND FRONT END ALIGNMENT

40

REAR SUSPENSION, AUTOMATIC LEVEL CONTROL, PROPELLER SHAFT AND DIFFERENTIAL

50

BRAKES

60

ENGINE MECHANICAL

64

ENGINE FUEL SYSTEM, FUEL PUMPS AND CARBURETORS

65

CRUISE MASTER

66

MAX TRAC

67

EMISSION CONTROL SYSTEMS

68

ENGINE ELECTRICAL-GENERATING, STARTING AND IGNITION SYSTEMS

69

ENGINE TUNE-UP

71

CLUTCH

72

MANUAL TRANSMISSION

73

SHIFT LINKAGE

75

TURBO HYDRA-MATIC 350-375B TRANS.

76

TURBO HYDRA-MATIC 400 TRANS.

80

FUEL TANK AND EXHAUST SYSTEMS

90

STEERING

100

WHEELS AND TIRES

110

CHASSIS SHEET METAL

120

CHASSIS ELECTRICAL AND INSTRUMENT PANEL

129

RADIO

130

RADIATOR AND GRILLE

140

BUMPERS

150

ACCESSORIES

 

ALPHABETICAL INDEX