Wow!!! Did I have a GREAT time this weekend!:thumbsup:
Is there anywhere else in the world that closes down Main ST. for about 6 or 8 blocks and only allows registered cars in? Then sanctions open headers and layin' down rubber!
For about four hours on Friday night that's what happen in Libby! It's a small show and shine put on by the Igniters Car Club in Libby Montana. Not a high class numbers and trailer queen show, better!
Link Here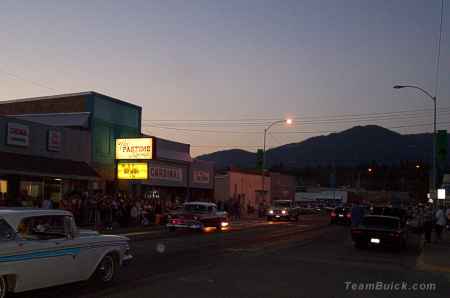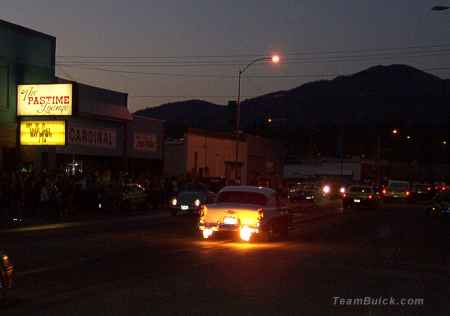 As a registered car, you get two stickers on your windshield. If you do anything deemed to be unsafe such as pulling into second gear or spinnig doggies, one sticker is removed. No sticker, no cruisin'!!! As the evening wears on, the rubber get thicker and deeper! I left some of my tires out there too. I had just put on my electic cutouts, not that I needed them, they were open until I left on Saturday evening!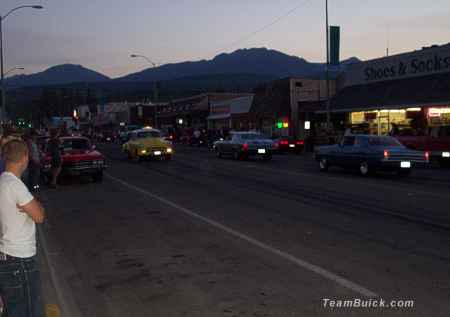 The Buick crowd was well represented by the '80's GN and T-Type guys, otherwise there was only a nice Riviera, myself and a fellow from the coast, Perry who was also driving a 67 GS400. I feel real bad that I didn't get a pic. There was one that did quite a bit of performing!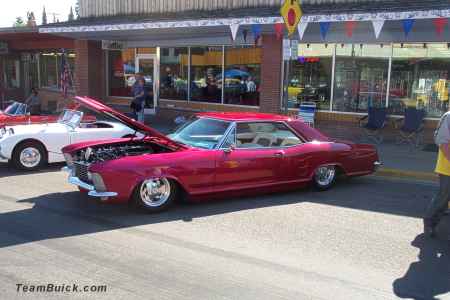 As the the afternoon turned to evening, you can see the rubber getting deeper.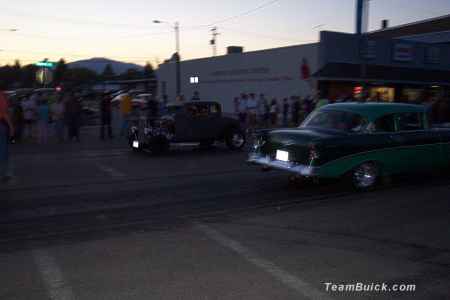 Note how much fun was had by all the next day at the show and shine by what was left the previous evening:laugh_4: Rubber one end to the other:car: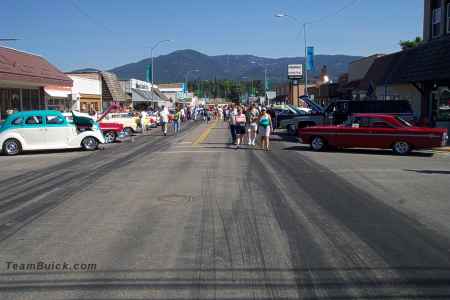 And after that there was the burn out contest, a little disappointing with only nine entries, but I was proud to represent the Buick crowd:bana: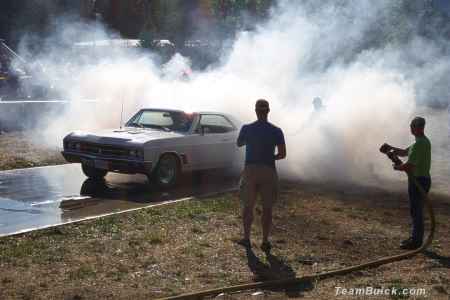 You can bet I'll be back...:beers:​
Do you know of anyplace else that does this?
If you wonder how to post a message with this many images in the message, it is done by uploading the images to your own photo site and posting image links here. The image is then loaded from your gallery.
Last edited: