I'm setting up my Carter AFB and I can't seem to get the fast idle cam set right.
No matter what I do, I can't get the index mark on the fast idle cam to line up with the screw. Even with the rod disconnected, it won't rotate far enough. The lug on the right side of the fast idle cam rides under the lug of the middle piece (to which the rod is connected) and it in turn is held back by the lock out arm. Does that make sense? I can't see how to make it work.
Can anyone see what I'm missing here? I think I have it connected according to the manual. I've got the fast idle cam spring riding on the upper lug, so it's under tension. I've set the choke and pump by the manual.
Could the parts behind the fast idle cam be stacked incorrectly? In the third picture, the green lug is preventing the red arm from rotating up, so I can't get the index mark where it belongs.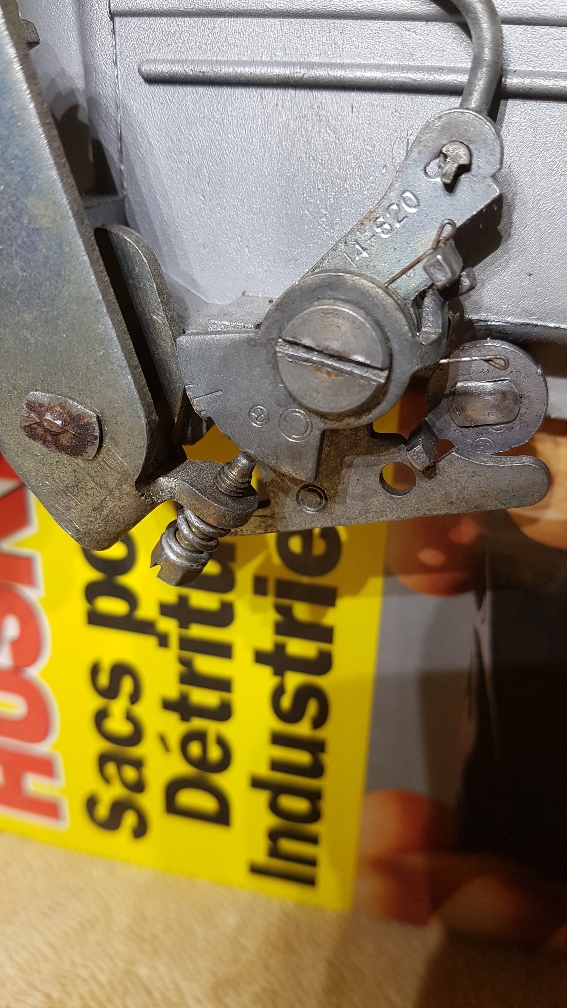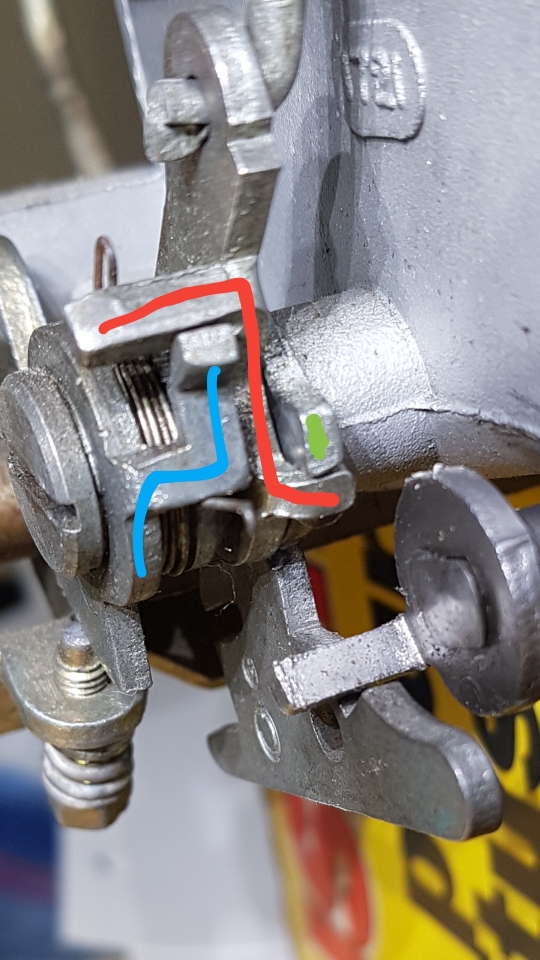 Sent from my SM-G930W8 using Tapatalk