BUICK CARTER DUAL 4-BARREL CARBURETOR LINKAGE STICKING
BUICK DEALER
SERVICE
INFORMATION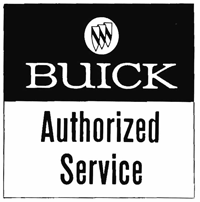 File Under Group No.
64-17
Dealer Letter No.
66-128
READ AND INITIAL
Dealer _________
Serv. Mgr. _________
Parts Mgr. _________
Others _________
_______ _________
_______ _________
_______ _________
_______ _________
_______ _________
BUICK MOTOR DIVISION - GENERAL MOTORS CORPORATION - FLINT, MICHIGAN 48550
March 12, 1965
ALL BUICK DEALERS
SUBJECT: Linkage Sticking - Dual 4-Barrel Carburetor Engines
If a compliant is received that the throttle linkage sticks or binds in a car equipped with dual 4-barrel carburetors, remove the air cleaner and operate the throttle linkage by hand to determine the point where the sticking originates. If you find that the bolt is sticking where it slides through the front carburetor trunnion, replace the solid trunnion with a new open trunnion. See the illustration for identification of the new trunnion.
Order group 3.430 - Part 1375060 - Trunnion
Before assembling the new trunnion, make sure the bolt and the trunnion are clean and dry. Just as carburetor linkage should never be oiled, throttle linkage, also , should never be oiled. Oil would only become gummy and collect dust and dirt. Lubricate only at point marked with "L" using Lubriplate or a good chassis grease.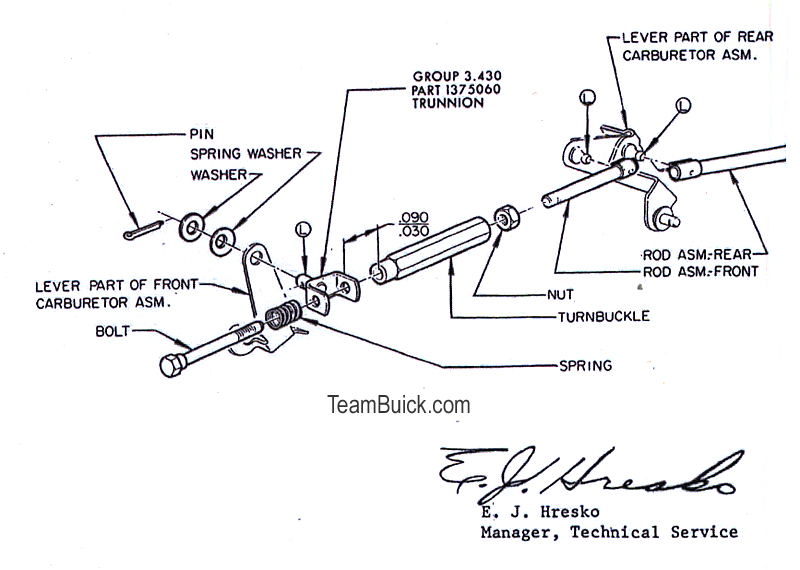 contributed by "Buick Racer"