NEW 1966-1970 Riviera Trunk Mat Kit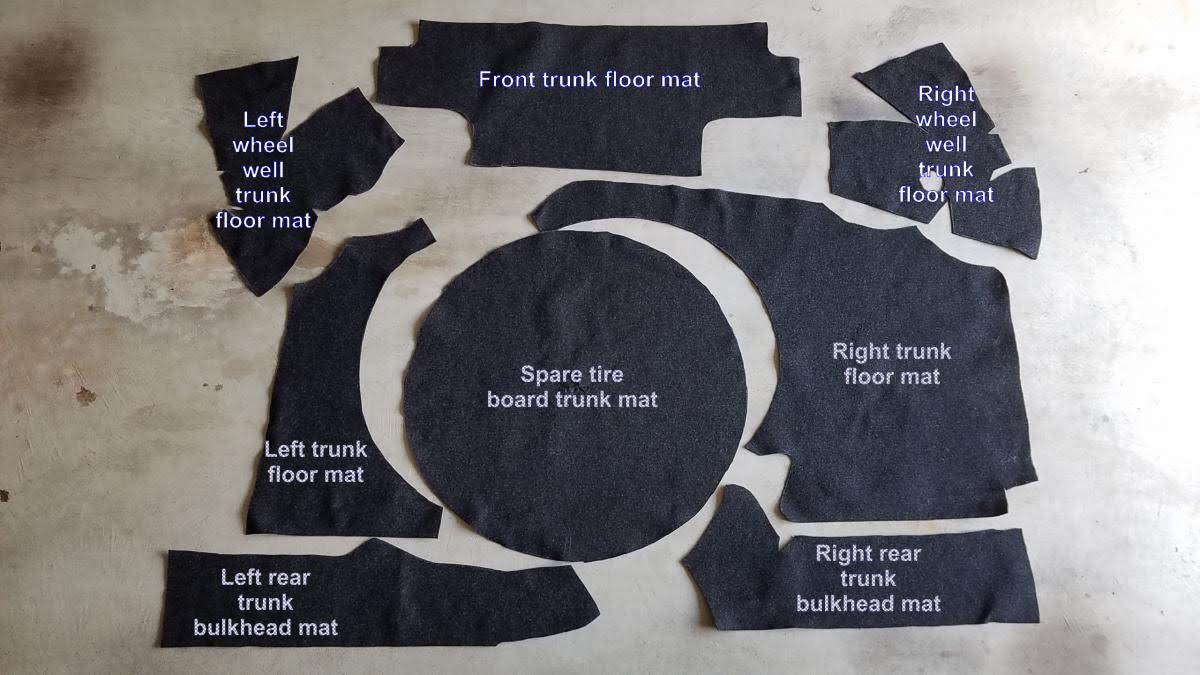 Installation instructions for the 1966-1970 kit will be emailed to the Paypal address used to make your payment from.
8 piece FELT 1968-1970 Buick Riviera replacement trunk mat kit in dark charcoal OR medium charcoal colors. Please state which color kit you prefer.
Kit can be used on 66-67 Riviera's also.
The spare tire board cover is cut a little large in order to allow you to trim it after it is glued to the cover board. You will also have to cut out the center hole and side slit.
You will also have to cut out the tire iron clip holes and add a slit for the jack hold-down spring on the right trunk mat.
1971-1972 Trunk Mat Kit (1973 is similar without trunk floor mat cut outs)
Installation instructions for this kit are not available. Be sure to photograph your existing mats before removing them.
Do not remove any sound deadening material that is glued to the trunk floor.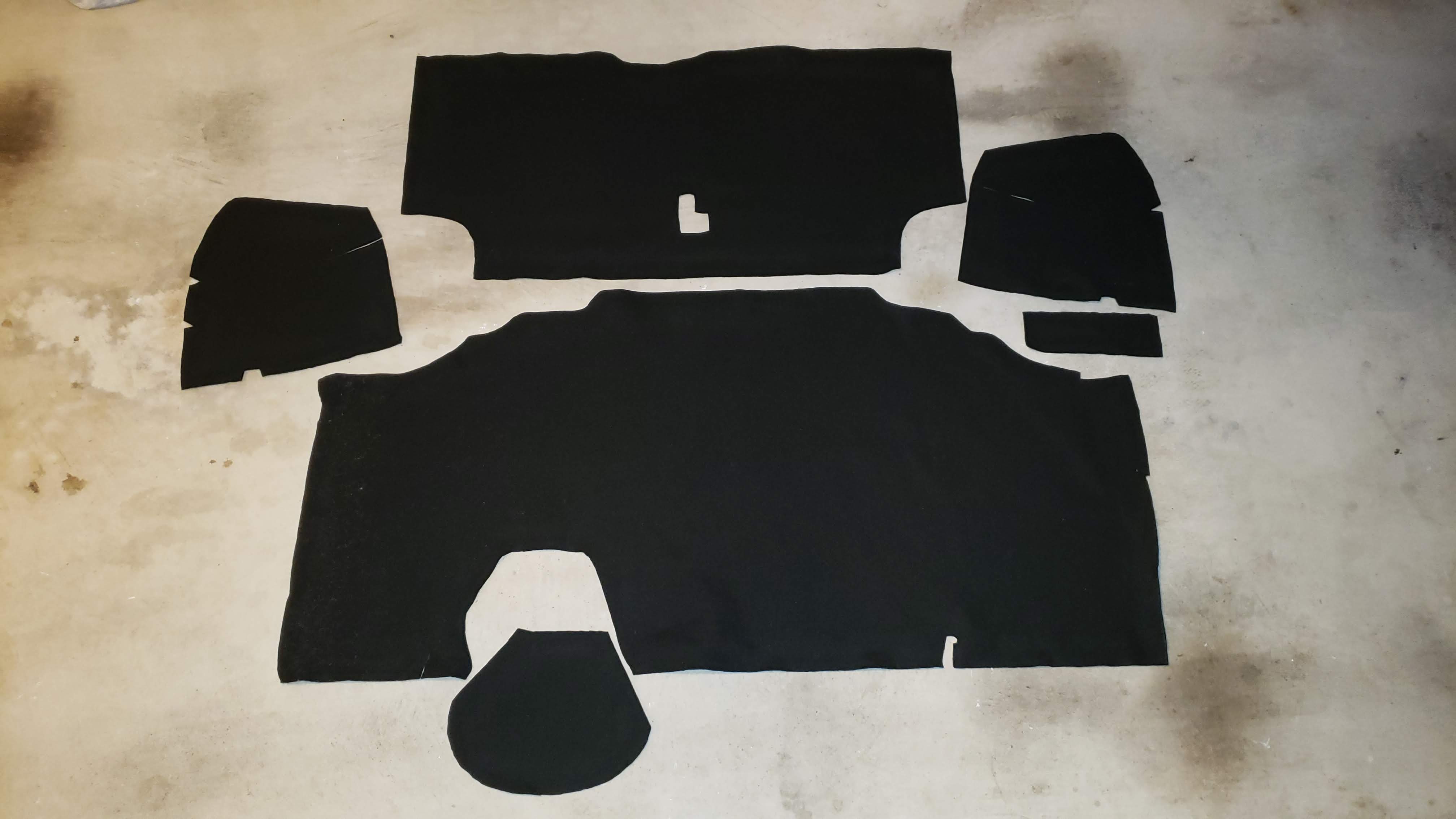 Payment by PAYPAL only.
We do not guarantee this kit will be a 100% color match of your original trunk mats. The shapes may also very slightly from your original mats.
Price: $115.00 USPS Priority 2-3 day shipping to USA addresses.
USPS International First Class to overseas locations (inquire about shipping charges).