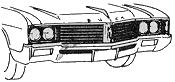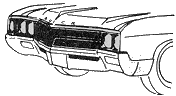 How about some technical information
The tuned car. For young people of all ages.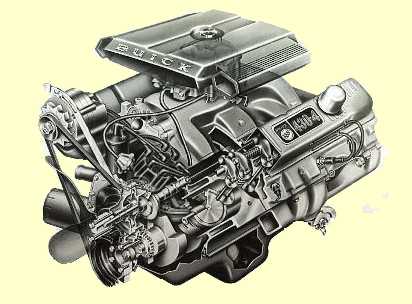 NEW ENGINE FOR '67
Cutaway view of Buick's new high performance V-8 engine which will be introduced in the 1967 models. Two engines of the type, a 430 cubic inch model, which developes 360 horsepower, and a 400 cubic inch, 325 horsepower warrior will be featured in the new cars. The gibber version will power Electra, Wildcat and Riviera models and the smaller one will be featured in the high performance Gran Sport models in the smaller Buicks.
FROM: BUICK MOTOR DIVISION
FLINT MICHIGAN
---
1967 Buick Production Figures
SPECIAL SERIES
Model 43307-Two-Door Coupe(V-6)
6,989
Model 43407-Two-Door Coupe(V-8)
8,937
Model 43417-Two-Door Sport(V-8)
3,692
Model 43335-Station Wagon(V-6, two seats)
908
Model 43435-Station Wagon(V-8, two seats)
1,688
Model 43369-Four-Door Sedan(V-6)
4,711
Model 43469-Four-Door Sedan(V-8)
5,793
SPECIAL DELUXE SERIES

                
                    
Model 43517-Two-Door Sport Coupe(V-6)

                    
2,333

              
            
              
Model 43517-Crated Knocked Down Chassis

              
24

              
            
              
Model 43617-Two-Door Sport Coupe(V-8)

              
14,408

              
            
              
Model 43635-Station Wagon(V-8, two seats)

              
6,851

              
            
              
Model 43569-Four-Door Sedan(V-6)

              
3,602

              
            
              
Model 43569-Crated Knocked Down Chassis

              
48

              
            
              
Model 43669-Four-Door Sedan(V-8)

              
25,361

              
            
              
Model 43669-Crated Knocked Down Chassis

              
696

              
            
              

            
          
SKYLARK SERIES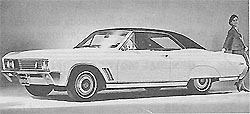 Model 44307-Two-Door Coupe(V-6)

                    
894

              
            
              
Model 44407-Two-Door Coupe(V-8)

              
3,165

              
            
              
Model 44417-Two-Door Sport Coupe(V-8)

              
40,940

              
            
              
Model 44417-Crated Knocked Down Chassis

              
144

              
            
              
Model 44439-Four-Door Hardtop(V-8)

              
13,673

              
            
              
Model 44439-Crated Knocked Down Chassis

              
48

              
            
              
Model 44467-Convertible Coupe(V-8)

              
6,319

              
            
              
Model 44469-Four-Door Sedan(V-8)

              
9,213

              
            
              

            
          
SKYLARK GS SERIES


                
                    
Model 44607-Two-Door Coupe

                    
1,014

              
            
              
Model 44617-Two-Door Sport Coupe

              
10,659

              
            
              
Model 44667-Convertible Coupe

              
2,140

              
            
              

            
          
SPORTWAGON SERIES
Model 44455-Wagon(two seats)
5,440
Model 44465-Wagon(three seats)
5,970
Model 44855-Custom Wagon(two seats)
3,114
Model 44865-Custom Wagon(three seats)
4,559
LESABRE SERIES
Model 45239-Four-Door Hardtop
17,464
Model 45269-Four-Door Sedan
36,220
Model 45287-Two-Door Sport Coupe
13,760
Model 45439-Custom Four-Door Hardtop
32,526
Model 45467-Custom Convertible Coupe
4,624
Model 45469-Custom Four-Door Sedan
27,930
Model 45487-Two-Door Sport Coupe
22,666
WILDCAT SERIES
Model 46439-Four-Door Hardtop
15,110
Model 46467-Convertible Coupe
2,276
Model 46469-Four-Door Sedan
14,579
Model 46487-Two-Door Sport Coupe
10,585
Model 46639-Custom Four-Door Hardtop
13,547
Model 46667-Custom Convertible Coupe
2,913
Model 46687-Custom Two-Door Sport Coupe
11,871
ELECTRA SERIES
Model 48239-Four-Door Hardtop
12,491
Model 48257-Two-Door Sport Coupe
6,845
Model 48269-Four-Door Sedan
10,787
Model 48439-Custom Four-Door Hardtop
40,978
Model 48457-Custom Two-Door Sport Coupe
12,156
Model 48467-Custom Convertible Coupe
6,941
Model 48469-Custom Four-Door Sedan
10,106
RIVIERA
Model 49487-Two-Door Coupe
42,799
Total Production...............................562,507