1951 Buick Line-up!
An entirely new, lighter, smaller Special Series broadens Buick's price range
HERE THEY COME!
A complete line of Specials-most popular entrant in Buick's 1951 parade!
This year, Buick has really assigned the Special a place of special distinction, offering more models here than in any other series.

For the first time in the postwar era, every body style is available on this lower priced Buick line. Hre are eight truly luxurious automobiles, without luxury price tags.
All superior in performance to any previous Specials, too-thanks to the new F-263 engine which brings its high compression ratios and high horsepowers to the Special line. Introduced last year on the Buick Super Series, the F-263 now steps up power and performance and improves gasoline mileage in all 1951 Specials.
*from Buick Magazine February, 1951
How about some technical information
---
1951 Buick Production Figures
SUPER SERIES

Model 51-four-door Deluxe Sedan
10,000
Model 52-four-door Riviera
92,886
Model 56C-convertible coupe
8,116
Model 56R-two-door Riviera
54,512
Model 56s-Deluxe Sedanet
1,500
Model 59-Estate Wagon
2,212
Model 513-stripped chassis
201
Model 521-stripped chassis
2,808
ROADMASTER SERIES

Model 72R-four door Riviera
48,758
Model 76C-convertible coupe
2,911
Model 76R-two door Riviera
12,901
Model 76MR-two-door Riviera (Alt)
809
Model 79-Estate Wagon
679
Model 710-stripped chassis
1
Model 713-stripped chassis
209
Model 721-stripped chassis
600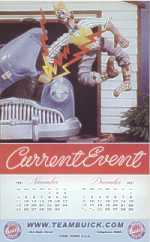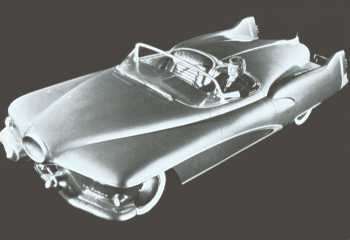 The Buick XP300
Total Production...............................404,657