I doing up a 263 for a fellow. Just starting the tear down. The motor looked like a million bucks. We were to be disappointed.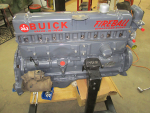 There are no through bolts into the head, there should be no sealant or lock-tite used on the head bolts!
When lifting the head off, glass beads started to flow...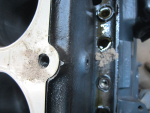 Take a look at the head!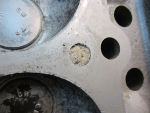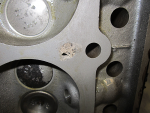 If you are cleaning with glass, take some time and blow it out. I have a thermo cleaning system which uses steel shot for cleaning. It has a cycle which is supposed to allow the shot to work its way out, but you must always set the head or block on the shop floor and spend some time blowing it out and turning it over and blowing it out again!
A quick look at the valves look bad. Many of them are terribly "sunk", here is an bad intake on the right. It's a little late for me to as, but any comments on oversize valve choices. I have already got a set of sbc +0.200" I am figuring to cut down to size.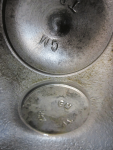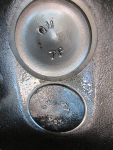 Here is a shot of the cylinder bore: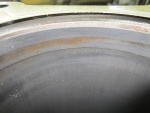 It looks like it may have got a light scuff, maybe with a ball hone, no ridge reaming... A quick check shows as much as .010" of wear in parts of the cylinder!
Tomorrow I will pull the bottom end apart.
Last edited: