General Information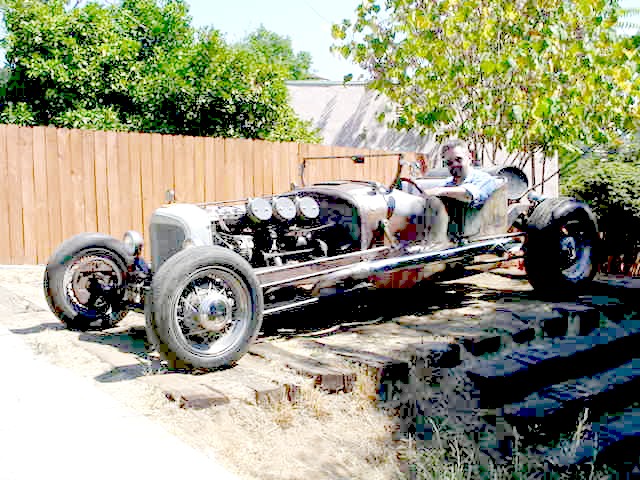 She's an unfinished returning project that I originally built with the slant six in the pics.
This time, of course, Buick straight eight powered. A '40 248 presently as set-up
and initial mill, mounted at 28* slant to starboard (similar to it's old 30* slant six).
With a '50 263 build as future replacement project.
Deuce rails and front & rear cross members. Fully boxed with driver & passenger tub.
9" bronco rear end (3.55>1) with '34 Ford juice brakes & drums grafted on.
Aftermarket dropped tube front end with '34 brakes & drums.
Cross leaf both ends.
Four linked both ends.
'62 Push button Chrysler 904 slush pump.
16" Kelseys front & rear with big & littles.
'24 Nash cowl, dash, doors, & window posts with '31 Ford p/u firewall and sheet
metal odds & ends cobbled into the rest of the bucket.
Cowl & drag link style steering.
'34 Chev p/u radiator shell.
Unknown oval gas tank.
Four 1 1/4" SUs on cobbled manifold.
Cobbled exhaust, lighting, etc, ad nauseum.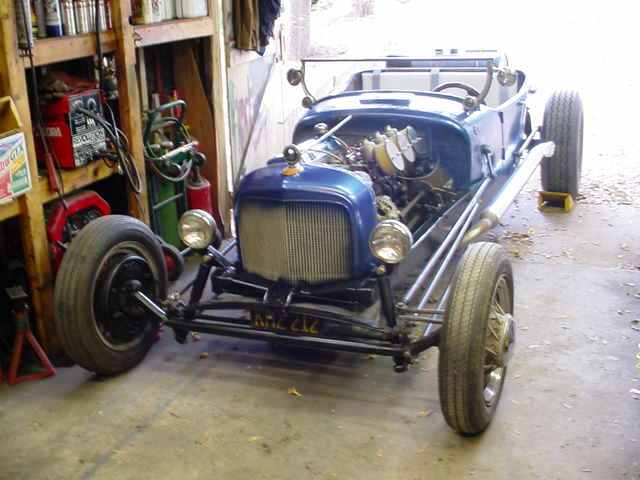 Build pictures
here
.
Site project thread
here
.