KB MARK 1XB
The ultimate street cam for the 1975 and later 231, 252, 225, 196 V6 Dubbed the "Easy Rider" because of its derivability. The world's best selling V6 cam. Great all around cam for stop and go, highway driving or towing. Idles like a stock cam. Quiet operation like all our hydraulic grinds. Ideal cam for the family V6 or any street rod (pick-ups, Vegas, Skyhawks, Century, Regals, Rivieras, roadsters, etc.) with automatic or stick trans. Works with stock converter, gears and pistons. Outstanding torque and power and throttle response from idle on up. Improves mileage. Unlike many cams with "hype" manes that offer questionable or marginal power increases over a stock cam, the KB Mark 1 XB give marked power gains while improving fuel economy. Designed as the companion cam for the Kenne Bell Number 1 Manifold. Exact same package used on our family 1978 Regal and hot little Skyhawk. Will rev to 7000 with KB Springs and Retainers and around 5200 with stock springs. Stock cams die at 4200. Best shift points for drag racing are around 5500. Cam pulls hard to 5500. All V6 converters except hard far too little stall speed (1500-1800) so acceleration was horrible. We highly recommend the KB 191 V6SS 2500 Hi-stall converter for all V6 application-stock or modified.
NOTE: 1975 AND LATER V6 ENGINES REQUIRE GUIDES BE CUT DOWN ON CAMS WITH LIFTS ABOVE .420". '84-'87 HEADS DO NOT REQUIRE GUIDES BE CUT WITH THE MARK 1XB OR MARK 1TXB CAMS.
KB MARK 1L
As this catalog is prepared I have not seen anything whatsoever to indicate that any other cam grinder is aware of the guide to retainer clearance problem common to 1975 and up V6's. The retainers hit the exhaust guides at lifts in excess of .420". OUr Mark 1L - "L" for low lift - works with the stock guides so the heads do not have to be removed for guide shortening. Considerable time and expense can thus be saved with this unique cam. Same characteristics as the KB Mark 1XB. Similar to the cams we developed in 1975 for our Skyhawk NHRA T/S Record Holder. We were limited to the stock .400" cam lift. The Mark 1L has .420" lift with the same duration as the Mark 1XB. May be used with stock springs and retainer. A direct replacement for the stock cam.
KB MARK 2X
This is the maximum performance cam for lighter street vehicles with stick transmissions. Popular street/off-road cams. Lots of torque. An updated design of the famous Kenne BEll Mark 2 selected by Buick for the 1976 Indy Pace Car. Identical cam used in the KB prepared Dune Buick for Buick's TV commercials and magazine ads. Same cam I run in my 252" 4-speed Skyhawk. Quiet operation. Idles with a very slight lope at 900 rpm. Same Kenne Bell Hi-Lift?Hi-TORQUE design as the Mark 1X but more midrange and top end power. Will rev to 7000. Best shift points for racing is 550-6000.Must use Kenne Bell Springs and "No Wiggle" Retainers. O.K. with stock pistons. Pulls strong from 2000-6000. Designed to work best with the Kenne Bell Number 1 Manifold and KB44230 Carburetor. Broad torque range. Quick, crisp throttle response. Automatic trans. need KB191V6SS 2500 High Stall COnverter for best results.
KB MARK 2R
The first step up in the newly-developed Kenne Bell Race Cam "R" Series. Can be street-driven with a 4 speed with Stage 1 or stock heads. Popular cam for the "hot" V6 motors with 4 speed or high stall converter. Noticeable lope at idle. Idles at 900. They'll know you have a cam. Pulls strong to 6000. Will rev to 7000. Good mid range and top end horsepower and torque. Wants headers. Kenne Bell Number 1 Manifold and K44240 or KB44250. Excellent off-road cam for FWD v6's. Requires notched piston for valve clearance and KB dual Springs and "no Wiggle" Retainers. Can get by with stock rockers for mild street use but Kenne Bell Roller Rockers highly recommended.
KB MARK 3R
Race only. New "R" Series has high lift for broad power and torque band. Mid range and top end cam. Power comes in at 3000 and pulls to 6500. Will rev over 7000. Rough idle. Idles at 1000. Needs all the good stuff, including lower gears and ported heads. Favorite bracket cam. Very popular for serious off-road play in Jeeps, dune buggies etc. Must use notched pistons. and Kenne Bell Roller Rocker Arms.
KB MARK 5RS
Our most powerful solid lifter racing cam - a .600" solid lifter monster cam. If you have every thing to go with it and you want the most from a V6, this is the best all out race cam, short of a roller, for the Stage 1 V6. RPM's should e kept over 4000. Will rev over 8000. Very successful in short tracks, off-road, boats, brackets, sand drags, etc. Proven in the Kenne Bell ASRA record holder Stage 1 Sand Dragster (the first V6 to ever hold the A Fuel record). Use Kenne Bell Solid Lifter Cam Kit and Roller Rocker Arms.
KB MARK 2TX (TURBO CAM)
Maximum performance turbo cam for street. Boost "comes in " at almost same rpm as stock cam. Smooth idle. Will rev to 5500. Gas mileage is reduced slightly. Same basic cam design selected by Buick for their 1976 V6 turbo charged Indianapolis Pace Cars. Most use a 3500-4000 stall converter. Too big for the stock converter. Not recommended for the '86-'87 Buick GN/T-Type/GNX cars.
KB MARK 1TXB (TURBO CAM)
The very best cam you can buy for the Turbo charged street driven V6.
Update stock Buick turbo cam. Revs higher, better throttle response and increased horsepower. The stock V6 Buick Turbo Cam is dead at 4000 rpm. Our cam raises the rpm band to 5500. Same basic features as the KB Mark 1XB. Smooth stock type idle. Excellent low end torque. O. K. with automatic trans. Low overlap from wide lobe centers retains exhaust efficiency. Recommended for replacing stock turbo cam. Good streetability and economy. The number 1 choice by 1984-87 GN/T-Type owners. No better cam available for these cars. All the latest Turbo technology is incorporated in this cam design. No surging like other cams. At least 20 HP with a 2 mph/.2 second 1/4 mile improvement. No other changes necessary. OK with stock valve train. Idles and drives like the stock cam - until you get on it. High lift-short duration Kenne Bell profile gives great torque and power without sacrificing any derivability. KB191V6SS Hi-Stall Converter highly recommended and V6 except 1984-87 GN/T-Type. (Use the KB200HSL in these cars.)
KB MARK C75-C77B
The only cams to ever hold a NHRA V6 stock class record. Legal HHRA pure stock cheater cams developed in the Kenne Bell T/S Skyhawk and Dave Prues U/S Starfire record holder V6. Will Rev to 6000 with stock springs. Forerunner of the Mark 1L street cam.
Jim Bell's 97 mph - 14 second 252" V6 Skyhawk test car. Kenne Bell equipped 4 speed is street driven daily with Mark 2 cam.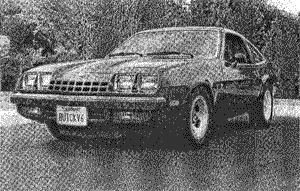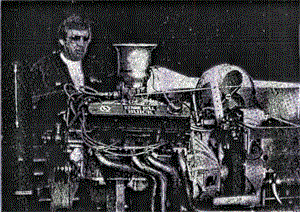 Kenne Bell Cams
The Number 1 Choice for Street or Competition
The cam is the heart of an engine. Recently, individual dyno test comparisons, fir by Musclecar Magazine and then by renown Buick engine builders, Fred Catlin and Doug Jones, clearly proved Kenne Bell cams superior to the competition. Kenne Bell founder, Jim Bell, is seen here making final adjustments before a dyno test on a potent 500+ HP Buick 455. (See Tech Tips for data on most recent dyno and drag tests.) Ongoing dyno and drag strip tests coupled with continual feedback from our thousands of customers are your guarantee that the latest Kenne Bell cam profiles give you the most performance for your money, whether it be V8 or V6.