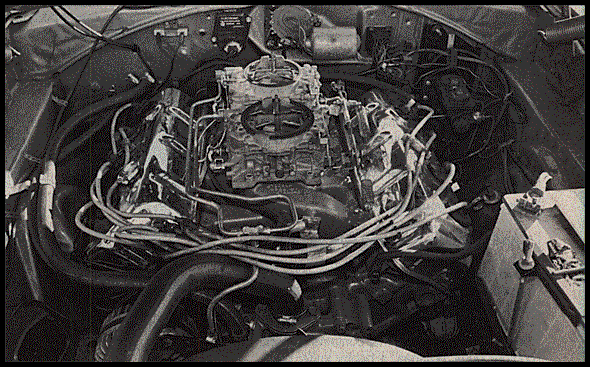 On muscle looks alone, the Hemi wins the contest hands down. Badie's was stone stock except for headers and a blueprint camshaft.
including a smoking note from Hemi GTX owner Roy Badie ("...the GS Buicks run like they're tied to a tree!") and words of praise from GS Club of America president Richard Lasseter ("The stigma of Buicks being purchased solely by the Geritol Generation
has finally been shattered!"). To hopefully settle this debate between the Hemi and the Buick, we invited both men to our premier Supercar Shootout. By coincidence, Badie lives in Clearwater, Florida, and Lasseter lives in Valdosta, Georgia, both within easy driving distance to Gainesville Raceway. The race was on.
It was a match made in muscle car heaven; the famous Hemi versus the underdog Buick Stage I. Due to the Hemi's illustrious history, we knew Badie's 1970 GTX would be fast, no question about it. But Lasseter had a point to prove. Was his 1970 Buick GS Stage I as fast as the Motor trend road test claimed, or did it run like it was tied to a tree, like Badie claimed? Gainesville would tell the tale.
At first, we thought we had an equal pairing. Badie's GTX was equipped with headers and a "blueprint" street cam; Lasseter's Buick GS also had headers Aden a "blueprint" street cam, plus and Edelbrock intake manifold and Holley 700 cfm four - barrel. We didn't complain about the Buick's intake modifications because the 700 cfm of the Holley closely paralleled the cfm rating of the Stage I's original Quadrajet, and because the Hemi still held a breathing advantage with its dual Carter AFBs (1,250 cfm). Lasseter had also clipped the compression ratio during a 1980 rebuild, so the carb and manifold mods, he said made up for the lost power. The GTX held the drive train advantage with a four - speed and 4.10 gear; the Buick would make do with a Turbo Hydro -Matic and 3.42 gears. Both owner agreed to run slicks.
When we arrived at the track, we saw the scales tipping in favor of the GS. Badie's problems started when the track manager refused to allow him to use his borrowed mag - mounted slicks because the GRX's lugs were too short. Panic set in, but out of nowhere a Hemi 'Cuda rolled into the pits with a a set of slicks mounted on chrome reverse rims. Yep, we could borrow them for the shootout. For once, Lady Luck was on our side. But unfortunately for Badie,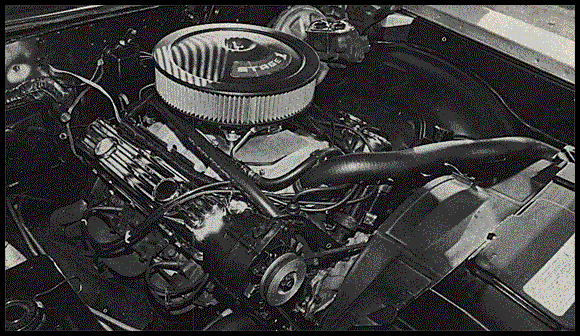 The 455 Stage I Buick engine may not look as big or as impressive as the Hemi, but our drag race numbers tell us that Lasseter's 455 puts out some impressive horsepower. Oddly, Lasseter dumped the original ram air setup for an open element unit.
the replacement slicks were taller and skinnier than the ones he originally intended to use.
Then we discovered more Mopar trouble. Badie had owned the Hemi GTX for only a short time,
and the Supercar Shootout would be his first try with the car on a drag strip. Lasseter, however, purchased his Stage I Buick GS brand new in 1970, so he had about fourteen years worth of GS experience under his Buick belt buckle. We also discovered that Lasseter frequently enters his GS in NHRA "stock" competition, so he and the GS were no stranger to drag strip competition.
Both cars traveled 130 miles to the Gainesville track, but Badie elected to trailer the GTX while Lasseter drive the Buick.