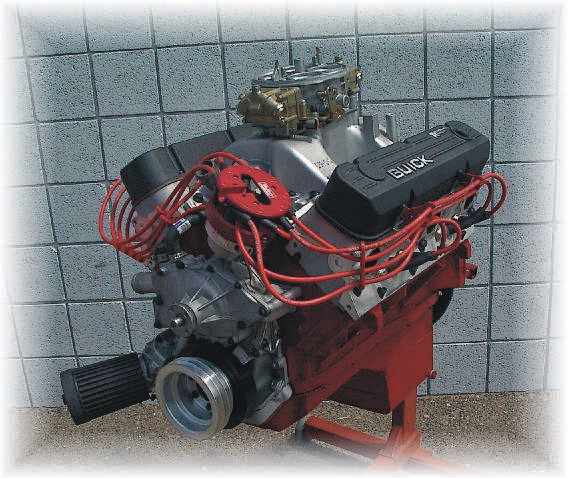 This Monster Buick 525 Cubic inch engine was built by TA Performance for Steve Berry. I expect you will see it wandering around the country in his '67 GS in 2003.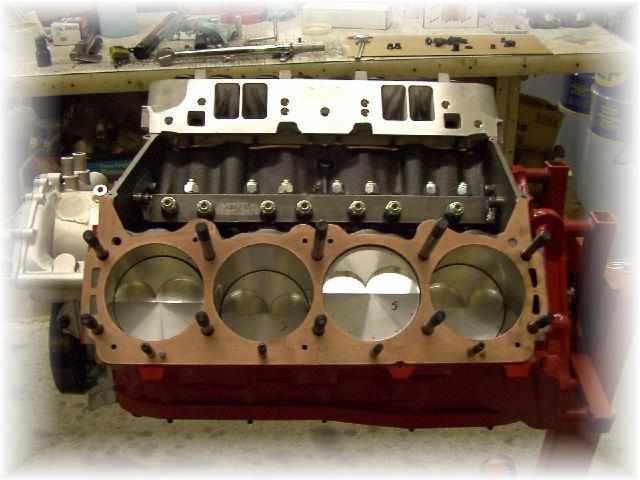 Stage IV aluminum heads ported by Champion with 2.258" intake and 1.810 exhaust valves
internal balance 4340 Billet crank with 4.400" stroke
JE gas ported pistons that are -.010" in the hole with gap-less rings and taper wall pins
Crowler 4340 billet steel rods with 7.050 length
.050" copper head gasket with O-ringed deck for compression of 13.8 to one
hard block to within about an inch of the top of the cylinders
lifter bore girdle
solid roller .660" - 254* camshaft on a 108* LS
solid lifters with .200 offset
Teflon cam bearings
flow and port matched Dominator tall port intake
block girdle
deep sump oil pan
1.65 roller rockers
new TA timing cover with distributor oiler
2 1/4" to 4" collector headers.
The motor has a HP 1250 Dominator and MSD distributor to top the whole thing off. It is estimated by TA at 850 hp conservatively. Steve asked Mike to build it with another 250 hp shot of NO2 in mind as well. That explains the taper wall pins and .060" piston to head clearance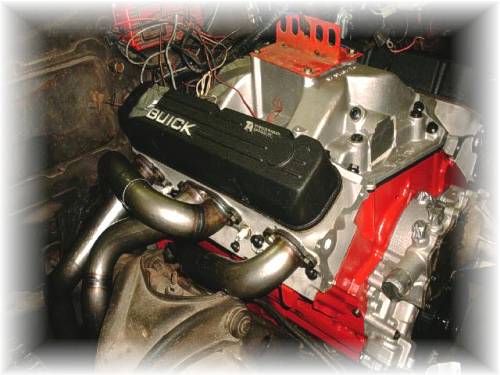 More pictures of Steve Berry's car...>>>
Steve Berry's build up Slide Show >>>