So, you want power windows...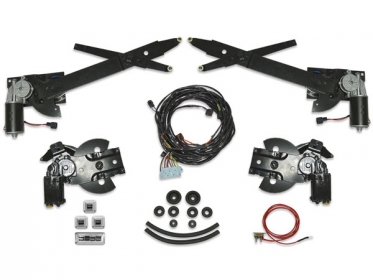 I shopped around and ended up purchasing a pricer set from a reputable Chevelle/Camero/Nova restoration supplier for $699.00. They were sold to me as a good replica of the original equipment regulators.
You are going to have to remove the doors and everything in them. (Give some consideration to the fact that you may wish to remove the front fenders to adjust the doors later)
Read the instructions, they sound straight forward, but lack a lot of information unless you are familiar with working with doors and windows.
Take your doors off.
Disassembly:
Roll down the window and remove the felts.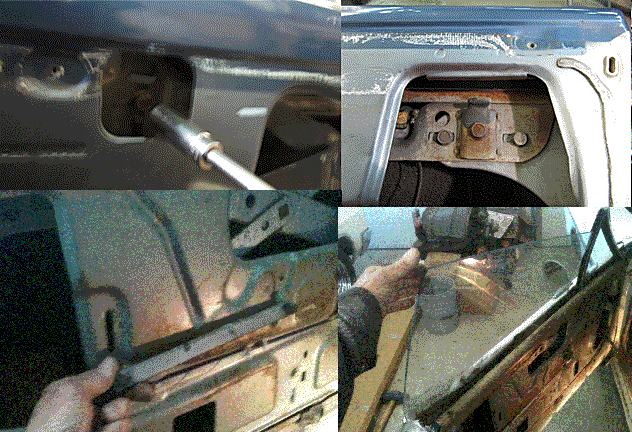 Remove two upper window stops and the rear window guide. Remove the two screws holding the horizontal track rail and the rail. Remove the window by lifting it up at the rear and sliding it out of the track.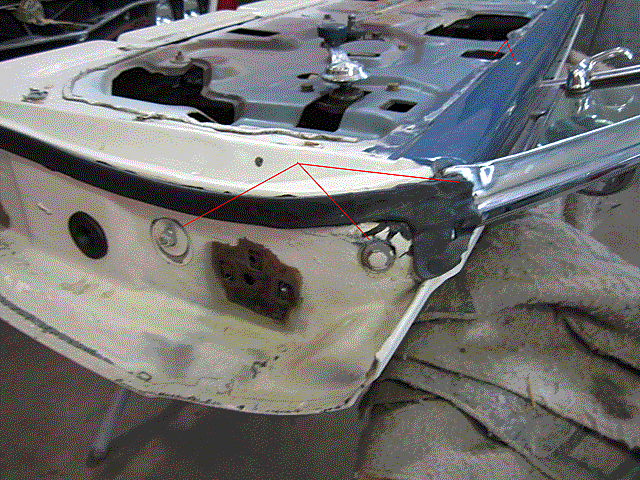 Remove the vent window, three phillips screws (Two near the back of the vent window and one hidden under the weather stripping), one bolt (near the front), and the two adjusting nuts. Loosen the window by shimmying it. You will work it up until the front comes clear of the door, the move it back a little and ...