I am the owner of a 1966 Wildcat 4-door sedan since last Friday. Today I finally have my first issue: no crank no start. I searched the forum and could not find a threat addressing this specific issue with the 1966 Wildcat.
Roadmap:
https://www.teambuick.com/reference/diagnosis/engine_will_not_crank.php
Here is my list of culprits:
- The battery: a cheap Econo Power battery (with a 1/21 date on the sticker?) with actual output of barely 10V instead of 12V.
- Battery ground cable.
- Wiring (really ugly): Feed wire to the ignition switch via the bulkhead connector (check the inside terminal)
- Neutral safety / back up light switch (corroded wire connections at the neutral safety switch has been an issue with manual transmission)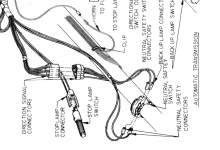 - Ignition Switch
- Stater relay (there does not seem to be one)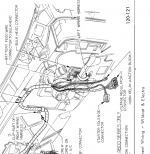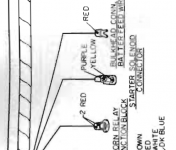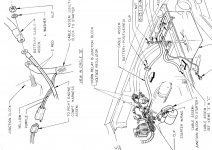 - External starter solenoid
- Starter motor (may need to change anyway as it is really slow -- but could be caused by the low charge of the battery, barely above 9.6V)
I'll start tomorrow with the battery and progress from there to the ignition, neutral safety and the back to the engine compartment.
Last edited: