This is my plan for getting the original gauges to work with this engine. The sensors are of course completely different and there is no great way to Tee in.
The oil pressure sensor on the chevy engine uses a M12 x 1.75 threaded sensor, which is a fairly unusual size. I plan on using the parts below to make a makeshift T. the AN fitting will go into the M12 engine threads, a T fitting will go on that which the factory oil pressure line will attach to, and the chevy sensor will then go on the other side of the T.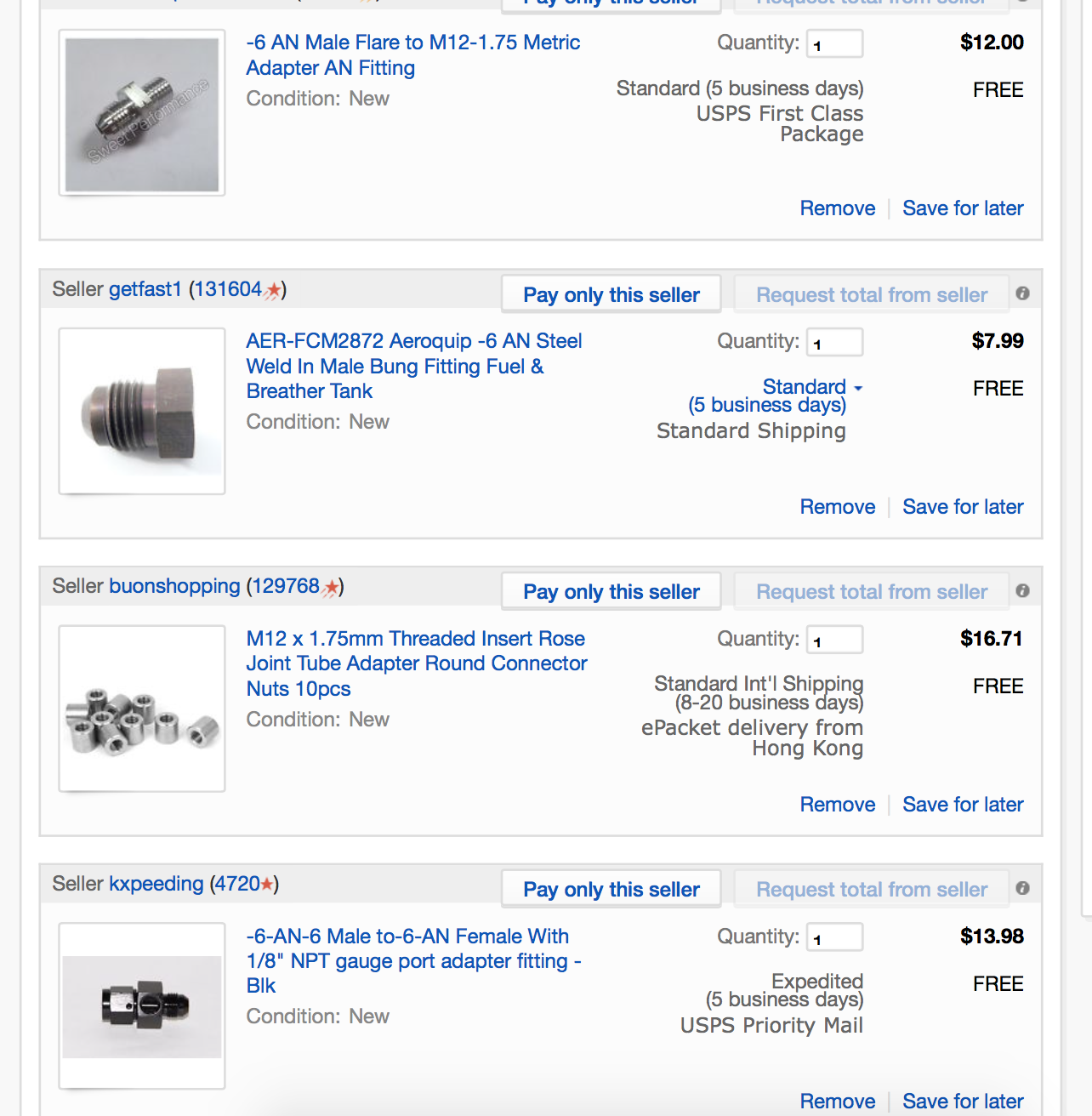 For the temperate gauge, I plan on drilling into the water pump and tig welding this plug.